"We are working to achieve neutral network service delivery" -Tan Zhu at 2017 MVNO Summit in Beijing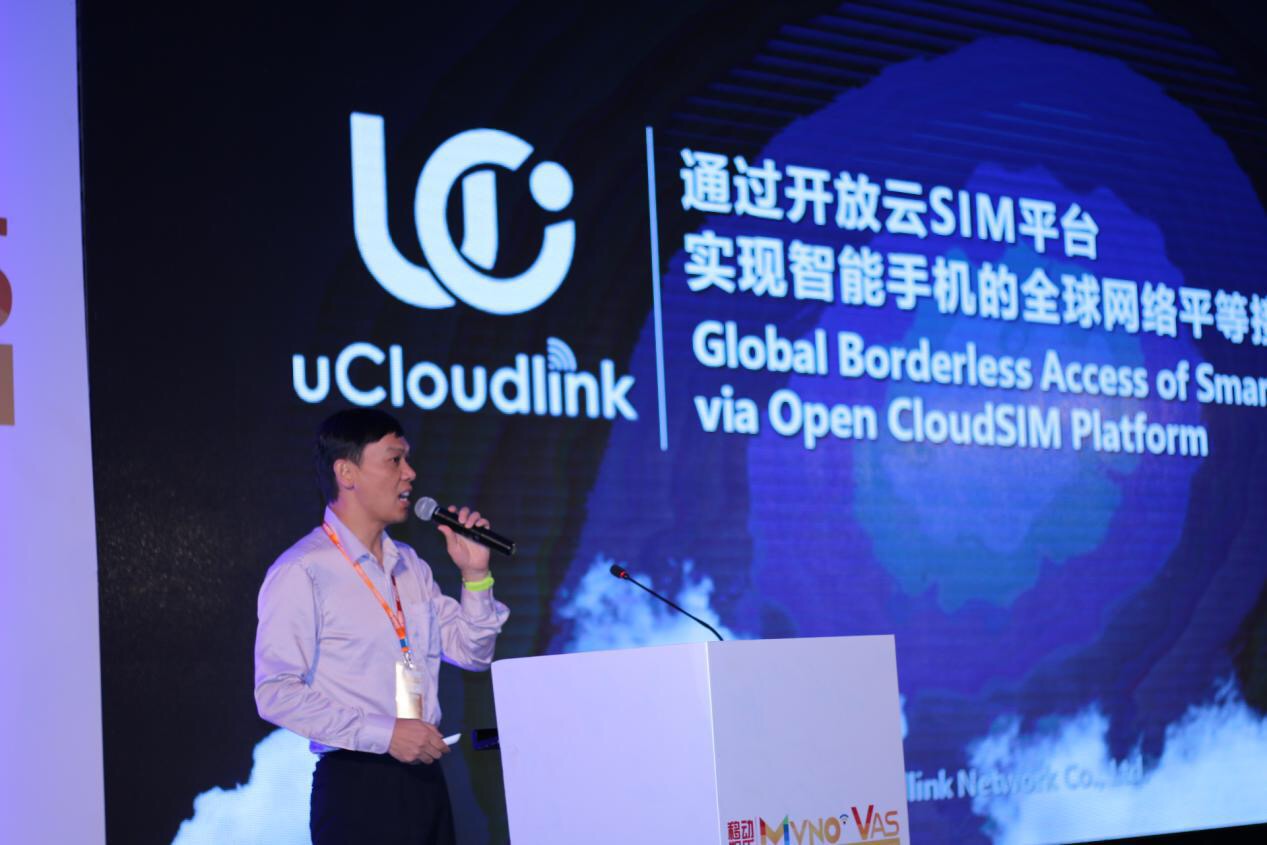 On 19th and 20th July, MVNO China secretariat and members as well as international MVNO KOLs, participated in the 2017 MVO/VAS International Summit in Beijing. MVNO industry stakeholders prospected and debated on key points concerning the MVNO sector: the telecom resale, international roaming, the transition to 4G and 5G, and the business perspectives in IoT services brought by the RCS solutions.
In the keynote session of the conference, Tan Zhu, Chief Marketing Officer of Hong Kong uCloudlink Network Technology, gave thrilling perspectives on roaming as uCloudlink is working to achieve borderless global mobile data access via "CloudSIM" services( brand-named GlocalMe®), which leads to"No Roaming at All". GlocalMe® is powered by uCloudlink's unique CloudSIM technology and a SaaS platform with profoundly open capabilities.
Tan made a point that operators need a way to provide mobile data services to any user on the globe without being limited by country, network coverage, or SIM subscriptions, especially considering that operators' revenues from data, voice and messaging are menaced both by the OTT services and by the dwindling shortage economy of telecom services as the ultra-fast new technology (5G) is peeling away the resource scarcity. "If there is a neutral network service delivery platform that can connect any user via any mobile terminal to any operator's network on a global scale, the boundaries of operators will be erased up. uCloudlink open CloudSIM platform and those products and services powered by it are our solutions to the pain point," said Mr. Tan.
Mr. Tan continued to clarify "someone may disregard me as being sensational that uCloudlink will be the "Only One Global Operator" in that way. I should make a discernment here. uCloudlink is not as that devouring and capable as to serve all users globally. We are not able to meet the miscellaneous and highly complicated customer demands and tastes of different countries or regions around the world. The essential point is that uCloudlink provides a solution (GlocalMe®, GlocalMe® inside mobile terminals, CloudSIM Saas Platform) via which operators can serve much more customers from much broader areas in a more attractive and highly rewarding way."
Since establishment in 2014, uCloudlink witnessed its annual revenues grew from 27 million in 2015 to 230 million in 2016. "The total revenues are expected to reach 600 million by 2017,"said Tan.
Tan's speech reaped highly regarding echoes from national and international MVNOs stakeholders and KOLs.
We're looking forward participating in future MVNO Event, the
MVNO Europe in London, 14-15 Nov 2017
!