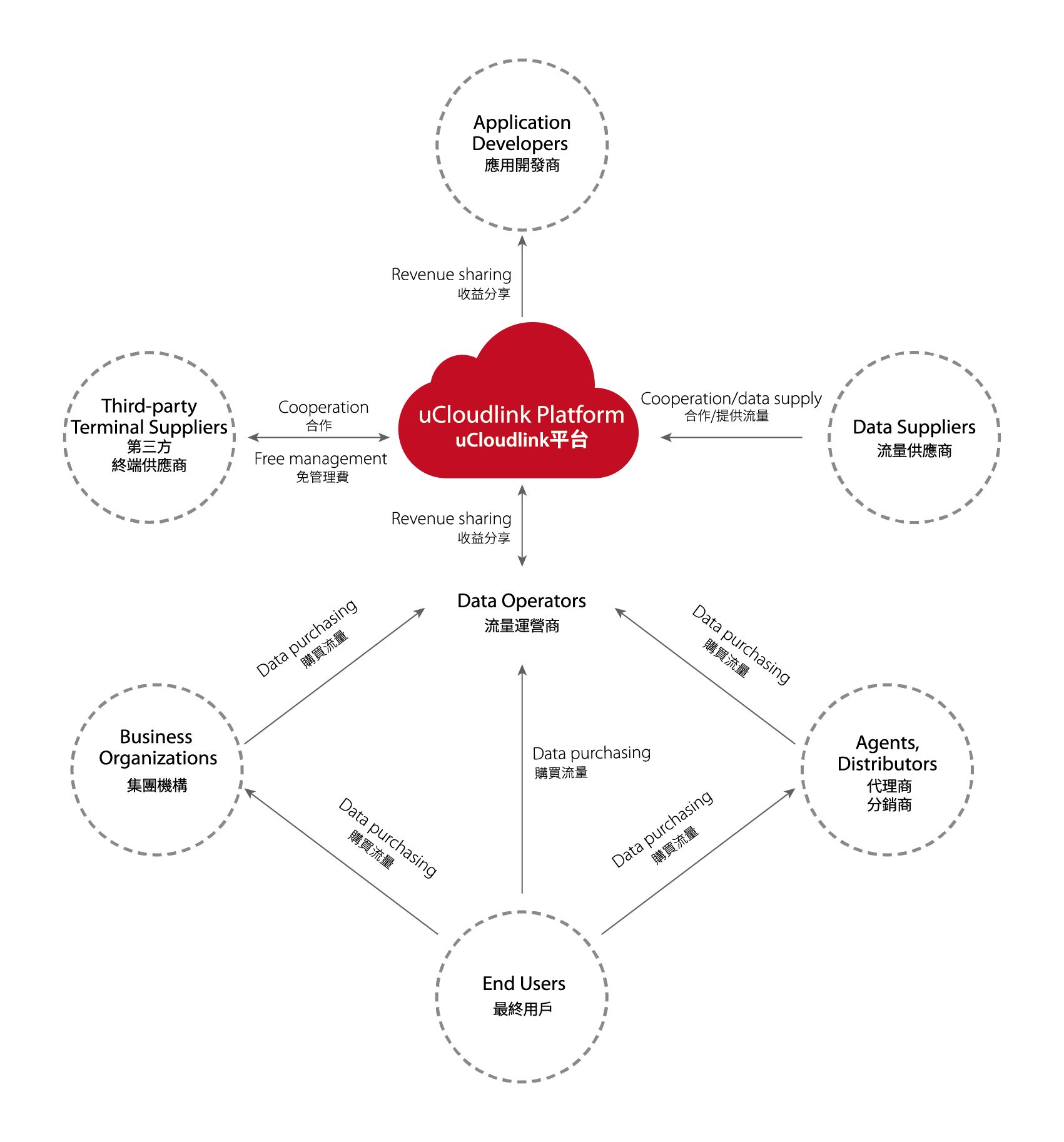 Core Competencies
Best Experience: GlocalMe devices using CloudSIM technology intelligently connect to the local best 4G network, so users can enjoy the mobile Internet without the need to replace the SIM card, avoiding the thigh data roaming costs.
Global Coverage: uCloudlink platform hosts local SIM card resources in more than 140 countries/regions and is ready to serve users around the world.
End-to-end Service: uCloudlink is committed to building a PaaS platform, providing partners with a wide range of software services such as user management, back-office operations and system monitoring, enabling partners in all fields and industries to quickly start business and keep low management costs.
Open Platform: uCloudlink platform supports open API and can achieve deeper integration with other platforms.