MWC Shanghai 2016: uCloudlink builds on its global mobile data trading platform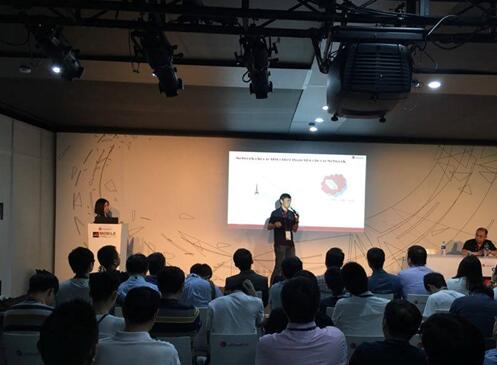 Shanghai, July, 2016: uCloudlink has unveiled details of its brand new global mobile data trading platform at its press conference at Mobile World Congress in Shanghai.
It is very common problem for travellers to experience costly roaming charges when trying to access the internet when abroad and uCloudlink is targeted at individual users and businesses who rely on a strong, affordable and secure Wi-Fi connection. It designs gadgets that challenge the cost of networks' international roaming charges, creating its own global mobile data trading platform – thus titling uCloudlink has become the only mobile data provider which provide free roaming service.
Let the Customers to have the choice
uCloudlink provides a global platform, allowing an international exchange of mobile data. We understand it should be a normal situation for everyone to suffer from overpriced international roaming charges. The issue is not caused by complicated technical issues, but customers have no choice to go and resulting in absent of market competition. The operators will provide service in reasonable pricing only when customer choice is purely arbitrary.
The existence of barriers is based on the fact of SIM card determining mobile network. In order to protect its own market, all the operators will keep the roaming charge far higher than the local pricing. Roaming charge might exist in regional as well, for example, customer need to pay more when they use mobile data across the province even within the country.
The main problem is that customers can choose which service operator to use prior signing a contract, but the contract cannot be changed afterwards - therefore it is going to last for many years, extremely limiting customers, with no freedom of choice. Therefore, uCloudlink is giving its customers the right to choose. Like buying rice for example - you only buy it when you need it, you can buy less when you need less, and you can buy more when you need a little more. Customer can select any available signal around based on their preference, instead of sticking to the one service provider from the SIM card.
"Providing users the full enjoyment from the right to choose, and to provide a seamless undifferentiated service."
Mr Simon Tan, Chief Marketing Officer at uCloudlink commented: "Telecommunication is in highly monopolistic operation, resulting in lack of competition and high pricing. To adapt to the mobile internet era, uCloudlink creatively implement the direct transaction between local operators and consumers, giving outbound customers' the right to choose the data network, so that the global mobile data can become a trading commodity.
Tan added: "uCloudlink's global mobile data trading platform uses a win-win collaboration, to jointly promote the economic prosperity of the internet model by increasing the usage of mobile data operators, as well as providing a wider variety of services for local customers, making international data inexpensive."
In the future, as the uCloudlink platform grows, partners can offer more diversified services for customers via its platform. With the collaboration between partners and businesses, the costly international roaming charges is no longer a limit for users, so that they can enjoy worldwide mobile data with no roaming charge at ease.
uCloudlink mobile data trading platform's advantages and significance
uCloudlink's mobile data trading platform's advantages and significance

In this press conference, uCloudlink's mobile data trading platform has the below characteristics:
l Open Platform: uCloudlink is an open platform, allowing the global connection and trading between SIM card resources and customers, as well as providing the necessary API for partners to develop their own businesses.
l Simply Operation: with its cloud-based and user-friendly operating platform, partners is able to deploy and develop their business without the requirement of professional technique nor huge investment
l 360 degree Management: uCloudlink provide all-rounded surveillance service towards network signal selection automatically, to ensure best network experience and lowest cost at anytime.
l Assist partners toward globalization: partners can expand their business to global easily by using the platform. uCloudlink platform supports the transaction of all major currencies, as well as local site deployment worldwide. Though its wide coverage and cloud technology, partners can benefit from both local characteristics and global advantages.
GlocalMe G2, offering consumers exceptional internet experience overseas
GlocalMe G2, offering consumers exceptional internet experience overseas
GlocalMe U2, New Network Experience in Lightweight
GlocalMe, owned by uCloudlink and focus in pocket WiFi hotspot, following the launch of first 4G free roaming WiFi hotspot – G2, a new product has brought to the press conference this year, U2. U2 is proud in its feature of silm and light design. The existence of new model move forward a significant step of breaking with barriers among operators in the world. GlocalMe leads a new era of information flow by enable travelers from the world to enjoy network anytime, anywhere globally, freely.

GlocalMe significantly release the suppressed network needs due to the high international roaming charges, and promote the development of global mobile data services. The service brings three major breakthroughs: Firstly, leading the world's portable WiFi into the 4G speed, marking the global WiFi market entering a new era; secondly, using the "cloud SIM card" technology, enjoy global network smoothly without any physical SIM card; thirdly, touch operation on the G2 device anytime anywhere, a human-computer interaction.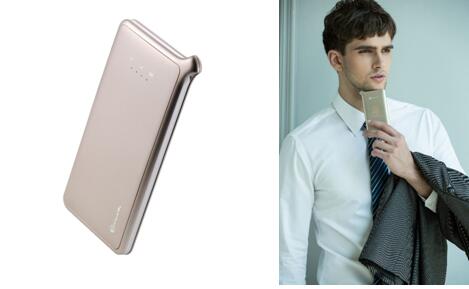 uCloudlink was presenting in Shanghai New Exhibition Centre at N2 - A25 from 29 Jun – 1 Jul 2016.